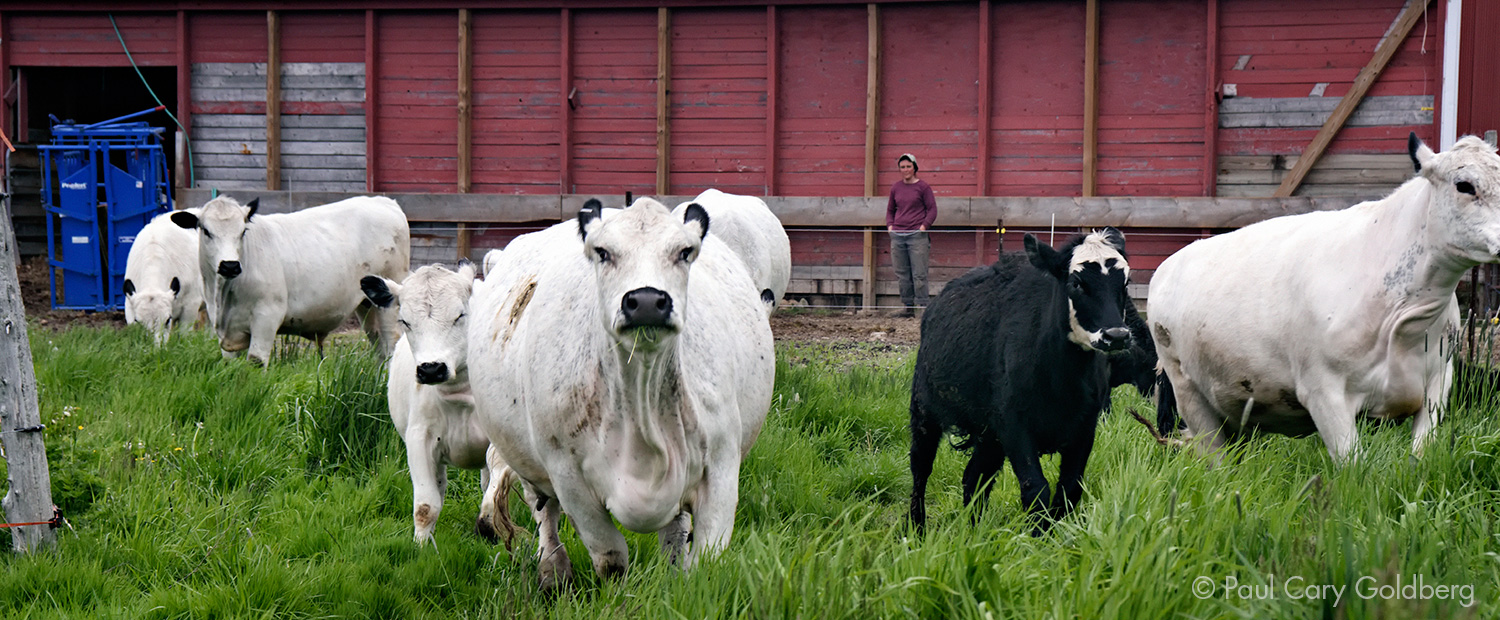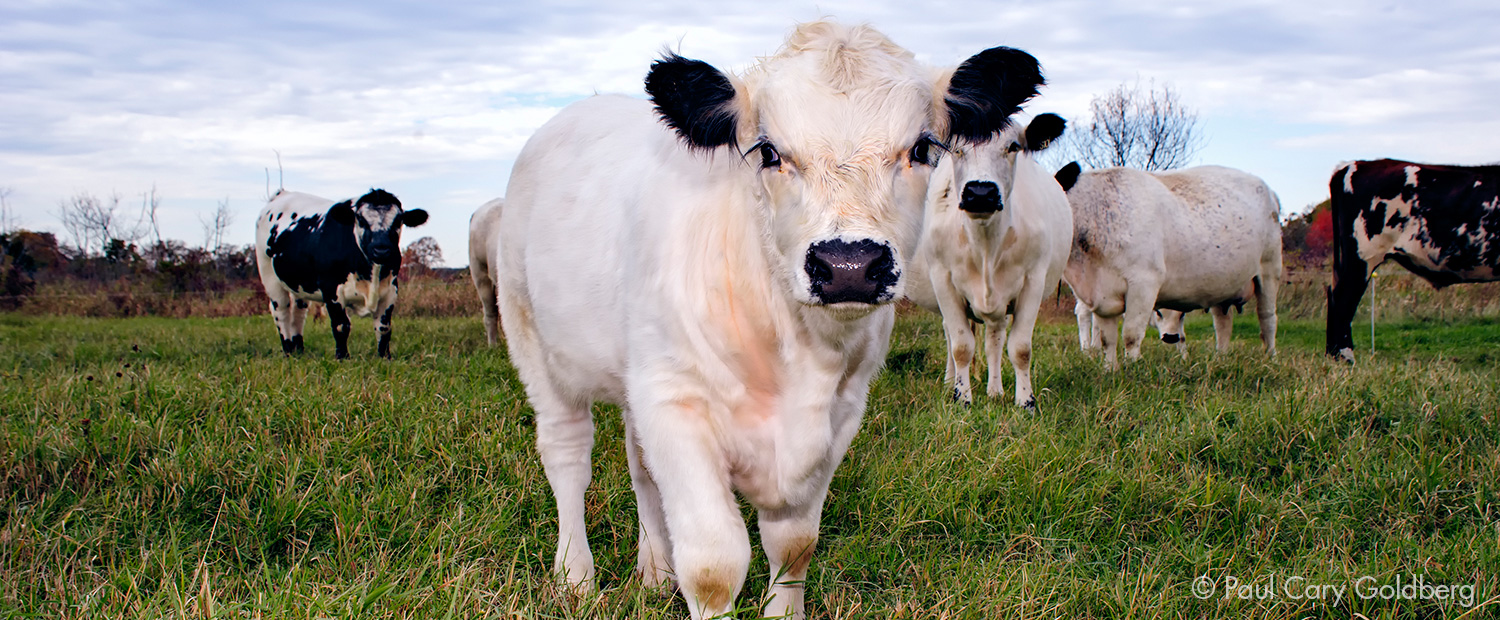 100% Grass Fed Beef
We process animals twice a year, with meat available for pick-up in midsummer and autumn. We are proud to use The Local Butcher, a small, family-run USDA-inspected slaughterhouse and butcher located in Barnstead, New Hampshire. Our meat is aged for two weeks, then vacuum packed and frozen.
Ordering Options:

Quarter of a Steer:
This option is 25% percent of the meat from one animal, and includes various steaks including New York strip, rib-eye, sirloin and filet mignon, roasts, ribs, ground beef, some sausage, stew meat and more. Cost is $10/lb. The quarters usually weigh in at around 100 lbs, which takes up about 4-5 cubic feet of freezer space. We'll ask for a $100 deposit at sign-up, with the balance due at pick up.
 
Box of Beef, 30-35 lbs:
This option includes some steaks, a roast, ground beef, sausage and more. This amount takes about 2 cubic feet of freezer space. Cost is $10.50/lb, with a $50 deposit due at sign-up and the remainder, based on the specific weight you receive, due at pick up.
Want to place an order? Just follow these four simple steps:
Contact us to confirm your reservation of either a Quarter of a Steer or a Box of Beef.
Drop off or mail your deposit to us: Alprilla Farm, 94 John Wise Avenue, Essex MA 01929
Check your email inbox for notification of the upcoming pick up date.
Come see us at Alprilla Farm on the pick-up date to pay your balance and get your share!
Restaurants & Caterers:
Please contact us if you are interested in purchasing a side of beef to break down yourself.
Interested in receiving news about our beef? Please use the form below to add you name to our mailing list and we'll send you updates when they are available.
Cows, Grass & Soil
The family farm here in Essex has a rich history of raising cattle. From homestead dairying in the 17th century to Noah's grandfather buying the farm and raising beef cattle in the 1970's, the land supported herds of cows for centuries. After a few decades' hiatus from cattle, we felt the time had come to put cows back on the land, and return the farm's burnt-out hay fields to fertility and food production.
We graze our animals on pasture for as many months of the year as weather will allow, frequently rotating them to new paddocks of fresh grass. We make most of our own hay for the herd to eat through the winter in the barn. We're happy to support a nearby, fellow grass-fed producer by purchasing yearling calves from Clover Springs Farm, a certified organic, grass-fed beef farm in central Massachusetts. We raise these animals here at Alprilla until they are ready for slaughter, between 25 and 30 months of age. Our cattle have the genetics to perform particularly well on grass.
Learning the art and science of grazing livestock has been an incredible process, full of intricacies, frustrations and success. Already, the fields are responding to the ruminants: a greater diversity of grasses and forbs has taken up residence and we're seeing several kinds of clover in fields where none grew before. The almighty dung beetles have returned, breaking down the manure and building the soil, which supports more forage, and more animals, each season. The transformation has been extraordinary to watch. We're glad to have a robust and healthy herd on the farm. Managed carefully, the relationship between soil, pasture and cow is a powerful force of regeneration.